Energy & Communications
Home /

Energy & Communications
The Energy and Communications area was created in 1987, with the strategic alliance between PIMASA and Pirelli. Currently it specializes on giving technical and logistical solutions adapted to the needs of each customer, based on the products represented and marketed by PIMASA.

-Prysmian (ex Pirelli brand) Energy transmission and communication cables.
-Electrical materials, conduits materials, panels, breakers, keypads, connectors, etc.–

Also during 2014, PIMASA has developed a new product line in association with SIEMON, including network cabling solutions in to PIMASA's product portfolio.

We have the capacity to offer a wide range of services asociated to our products, from supply management, to a highly integrated service, which can include the material technical specifications, in plant inspection, financing, inventory management, material sizing in accordance with the requirements and project progress. Finally, we can offer the storage of the materials in our own warehouses or in our customers work site. In addition to our service, we can offer emergency deliveries 24/7 on our stock products.
Our cables can be supplied in copper or aluminum, with different insulating and protective materials and meeting diverse international standards.
We provide air, underground and underwater cables, besides cables for special applications. In this segment, we can highlight the cables for use in solar, photovoltaic and wind power projects, as well as for thermal generation plants and electrical substations.
For the mining, we can offer a complete variety of specially designed products for working under rough conditions meeting the highest security standards. Our products resolved the needs of underground and above ground mining facilities.

| | | |
| --- | --- | --- |
| Product | Use / Characteristics | Technical Information |
| Power and lighting cables | Power transmission, distribution, power supply to equipment | Retenax Flex RVK |
| Zero halogen cables, fire-resistant and low emission of toxic fumes | Closed places with high concentration of people, such as movie theaters, hospitals, hotels, malls, underground mines, subways and other. | Afumex 1000, RZ1 |
| Preassembled and protected cables | Above ground power lines. | Retenax Preensamblado |
| Bare aluminum and aluminum alloy cables | Power lines. | Prysal |
| Medium Voltage Cables | Power distribution and supply to MV equipment. | Retenax MT |
| Mobile use mining cable | Heavy duty mobile installations such as shovels, drills, and other Jumbos. | Protolon SHD-GC |
| Submarine Cables | Power supply for dams, oil rigs, channel junctions and others submarine uses. | Submarine System |
| High Voltage Cables | Transmission and distribution of electricity. | High Voltage System |
| Cables for Photovoltaic Projects | Interconnection between various elements in photovoltaic, stationary or mobile systems. | P Sun |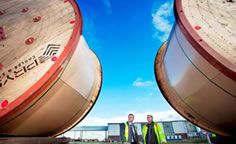 Pimasa has an extended experience in providing logistics and integral solutions to a wide range of communication customers. The ability to integrate into the supply chain of our customers, financing, storing and controlling their inventories, plus the order handling with cable sizing and cut into a 24/7 schedule, has become our main competitive advantage.
Among our customers are the principal telephone, television and internet operators, we also participate continuously in the data communication specialty of the main mining projects and power generation projects.

Communication products
| | | |
| --- | --- | --- |
| Product | Use /B Characteristics | Technical Information |
| Control Cables | Command and control of electrical equipment in power plants, substations and industrial plants. | Control Cables |
| Instrumentation Cables | Interconnection of electronic monitoring equipment, telemetry, and others. | Control Cables |
| Communication Copper Cables | General purposes communication copper cables. | Multipares |
| Fiber Optics Cables | For direct buried installation, for ducts or above ground, up to 800 meters span. | ADSS |
| OPGW Cable | Composite cable with grounding and optical lines, to install on power lines. | OPGW System |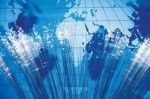 Focused in offering an integral solution to the projects of our customers, we include in our product range, splicing accessories, connections and wiring terminals for all kinds of voltage level and applications, electrical hardware, etc.
Using our experience and infrastructure, we are capable to give support to these projects, being in charge of the purchase, delivery management, financing and warehousing of the materials involved.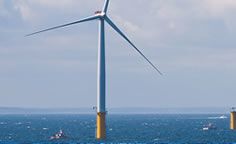 On the focus of the development of Energy and Communications, PIMASA includes this new product line, which has its origin in the representation in Chile of SIEMON products, global leader in network cabling solutions, ranging from provision of cable, terminals, cabinets and parts in general to providing comprehensive solutions for Data Centers, Smart Buildings, etc.
PIMASA is part of Siemon wholesale distributors in Chile, with logistics work to provide solutions to local installers. Through our partnership with SIEMON we can offer installers technical assistance, training and certification program.
For product information follow the links below